~~~~~~~~~~~~~~~~~~~~~~~~~~~~~~~~~~~~~~~~~~
The Beet of Scotland Part 1!
~~~~~~~~~~~~~~~~~~~~~~~~~~~~~~~~~~~~~~~~~~




Over the next two weeks, The Weekly Beet presents the first of a two-part series from the streets, the hills, and the highlands of Scotland. This week, Mary Kent finds her clan, modeling tartans while scoping out the fashionably healthy scene of Edinburgh.

These days, there's more than a tartan that's making Edinburgh fashionably healthy! Scotland has long been known for its Haggis, Stovied Tatties, Forfar Bridies, and Hotch-Potch, but did you know that it is also home to one of the oldest vegetarian restaurants in all of Europe? Started in 1961 by Janet Henderson, a pioneer in the realm of wholefood eating, Henderson's first opened as a health food store, specializing in natural food grown on the family farm. Two years later in 1963, Henderson turned the basement into what is now one of the most popular restaurants in Edinburgh. Called Henderson's Salad Table, the restaurant serves only local, organic, and pesticide-free produce. Henderson's lives up to its motto, "Eat Well Live Better", and goes one step further to promote healthy living! If you're lucky enough, you might be able to test some kind of healing treatment while dining. We tried I.R.E.C.A., a healing that aids, balances, and restores the body's energy. Simply unBEETable! Before leaving, we checked out the home-made products in their shop and got one of their cookbooks. Our favorite is Henderson's Book of Salads.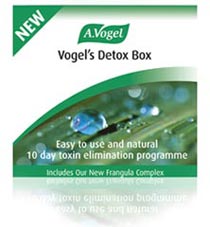 Although there's nothing like Henderson's, Edinburgh does have a few other healthy spots worth investigating! We scoured the city and loved Hanover Healthfoods on Hanover Street. Our favorite purchase was Vogel's Detox Kit. With ample vitamins and supplements you will find everything you need! Also, famous in Edinburgh is Napiers or now recently called Culpepper. Culpepper is an amazing natural product store. We love their new line of shampoos that are free from Sodium Lauryl Sulfate! From aromatherapy to herbal remedies, this shop is definitely a must see. Later, we experienced a yummy gluten and wheat free pizza at Mamma's that filled our tummies without the bloating!

We were then ready for one of Scotland's most traditional outdoor events, the Royal Highland Show, sponsored by The Royal Highland and Agricultural Society. This year, a record attendance of 161,409 people came to see livestock competitions, food and drink exhibitions, craftsmanship, music and fashion from all parts of Ireland, Scotland, Wales, and England

Mary Kent says find your clan and go fashionably healthy in Scotland! Don't miss a Beet. Stay tuned for next week as The Beet Girls venture north to the Highlands of Scotland.

Love,

Mary Kent

PS. MK is modeling an H bag by Henderson's and a tartan kilt provided by Anta. A special thanks to Nicholas Henderson of Henderson's restaurant in Edinburgh!

PPS. Check out Cornelia Zicu founder of Cornelia Day
Resort on Ladies Who Launch.