~~~~~~~~~~~~~~~~~~~~~~~~~~~~~~~~~~~~~~~~~~
Detox For The Equinox Part 2
~~~~~~~~~~~~~~~~~~~~~~~~~~~~~~~~~~~~~~~~~~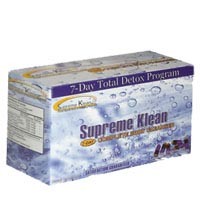 Last week, The Weekly Beet brought you the inside scoop on Detox For The Equinox. We shared with you our favorite product, Enzymatic Therapy's Whole Body Cleanse. Also, we touched on the adorable, nutrition guide that comes along with this awesome product. This week we bring you tidbits from that adorable guide called The Road To Rejuvenation: A Gentle Journey Guide. As we all know, there is nothing worse than STARVING during a detox. So listen closely! The nutrition tips found in this little guide are definitely UNBEETABLE.......


Our favorite part of The Road To Rejuvenation: A Gentle Journey Guide is the shopping list you can cut out and take with you to the health food store. It is a simple list of foods that will keep your tummies filled throughout the two week detox. The foods are simple and ultra healthy, providing you with a range of complex carbs, protein, and essential fats. There is even a page of easy, yummy recipes that definitely pass The Weekly Beet's taste test.

Keep in mind that during your detox, the most important thing to remember is to eliminate all processed, artificial, and refined foods. As Elisa Rusconi told us last week, "If you give up the unhealthy foods that your body does not want or need, you truly will not miss them." The lovely Ms. Rusoni is right on track! Cutting out the evil whites (flour and sugar) has left her feeling ABSOLUTELY FABULOUS!

So, here is a condensed version of The Road To Rejuvenation's Shopping List. These foods are essential to eat during any detox:



Bottled or Filtered Water, Herbal Teas, and Veggie Juices


Snacks: Fresh Fruit, Almond Butter & Nuts


Greens and Grains


Meats: Chicken, Turkey, Lamb


Fresh Cold Water Fish: Salmon and Halibut


Legumes: Kidney Beans, Garbanzo, Red, Fava, and White


Cold Pressed Oils: Olive, Flaxseed, and Grape Seed


Spices and Sauces: Tamari, Ginger, Garlic, Cayenne, Thyme, and Sea Salt



Also, there is a list of Do's and Don'ts:


Do drink plenty of water! It's really important to drink at least 64 ounces of bottled or filtered water every day!


Don't eat refined flour, sugar, saturated fats, artificial sweeteners, white potatoes, and highly processed foods.


Do eliminate caffeine and alcohol during your detox. If you're a heavy caffeine drinker, you may need to slowly cut back your intake to avoid withdrawal symptoms like headaches and fatigue. First cut your intake in half for a week. Then, switch to green tea for a few days and slowly taper off it.


Don't be hungry. (This is The Weekly Beet's
favorite tip!) Plan on eating regular meals along with healthy snacks. Some tasty snack choices include: almond butter on celery sticks and hummus with carrot sticks.


Do avoid: pork, processed meats, sausage, bacon, hot dogs, shellfish, refined oils, margarine, or shortening.


For a quick liver cleanse, following these instructions provided by Dr. Max Collins:




You will need olive oil, unsweetened cranberry juice, and prune juice.


Start cleanse by 7:30AM and drink 8 ounces of prune juice with 2 tablespoons of olive oil.


From 8AM to 12PM, every 30 minutes drink 8 ounces of cranberry juice or 8 ounces of water. Alternate the water and juice every 30 minutes.


At 12PM repeat the 8 ounces of prune juice with 2 tablespoons of olive oil.


From 12PM to 4PM, continue to repeat juices and water every 30 minutes.
If you feel sweetened out, juice 1-2 lemons with water for one of the 30 minute retotations.

From 4PM to 5PM You may stop the juice and water is your colon is moving loosely.


At 6PM, if the colon is not moving loosely, repeat the prune juice and olive oil, and continue the water and juice into the night. Eating will stop the loose colon, so it is important to allow loose bowels for one hour.




Hope these tips help you on your path to feeling fabulous! Good luck and let us know how it goes!

Don't miss a Beet. Stay tuned for next week!

Love,

Mary Kent

PS. Check out Cristina and Laura Capitanio, Founders of Sorelle Fine Arts at Ladies Who Launch.