~~~~~~~~~~~~~~~~~~~~~~~~~~~~~~~~~~~~~~~~~~
Hot Hot Hot!
~~~~~~~~~~~~~~~~~~~~~~~~~~~~~~~~~~~~~~~~~~













Mary Kent walked the catwalk for charity, Dress For Success,

on behalf of Charleston Magazine's first Fashion Week.



Click here for some unBEETable photos!



This week, The Weekly Beet reports on the incredible healing powers cayenne has on the human body. Mary Kent gets fired up, revealing why we all could use a cayenne concoction this spring!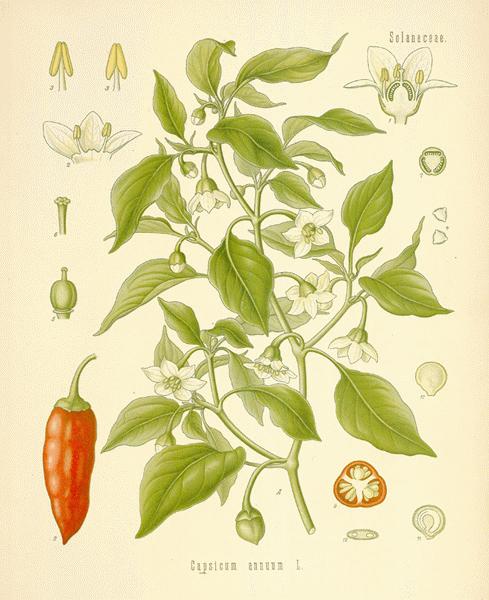 What's a red, hot fruit that gets your blood moving more than any remedy on the planet? It's capsicum frutescens, also known as cayenne pepper, and when ground into an herb is guaranteed to light your whole body on fire if you're not careful! Called chili by the Aztecs, cayenne is one of the most stimulating herbs that has been used medicinally for centuries. Packed with Vitamins A, C, all the Bs, and rich in calcium and potassium, cayenne could easily be the single most effective herb found in the kingdom of natural healing. The mystery of cayenne is that it contains a chemical compound called capsaicin that has even been made into many prescribed creams used to treat muscle spasms, shingles, and arthritis in the western medical world. Capsaicin is so powerful that it has the ability to deplete chemical messengers that signal the pain sensing nerves by simply deadening the intense feelings. Who needs Tylenol when you've got a natural pain reliever like that!

From curing the common cold to helping the heart, the list of cayenne's healing powers is endless. This is why we're hot...for cayenne:

Eases headaches and arthritic pain.
Reduces high cholesterol levels by increasing blood circulation and reduces risk of heart disease.
Rids skin conditions such as psoriasis and eczema.


Helps with weight loss by burning calories.
Clears congestion.


Boosts the immune system.


Helps stomach aches, cramps, and other gastro disorders.


Reduces the risk of ulcers.


Detoxifies the liver.


Eases nerve pain after shingles.


All you need is a glass of water and at least a 1/4 of a teaspoon of cayenne. You can get cayenne at any local health food or grocery store. Sprinkle in the cayenne and stir. Also, if you really want to go for a Master Cleanse this spring, add a bit of lemon and maple syrup or raw honey to your cayenne concoction. Your body needs to get adjusted to
the power of the cayenne, so our advice is to drink
slowly. Drink over the course of the day. Enjoy!

Be hot this spring! Drink cayenne water! Don't miss a Beet. Stay tuned for next week.

Love,

Mary Kent

PS. Mary Kent is wearing top by Ralph Lauren. Earrings by
Balboa.

PPS. Check out Alondra de la Parra, Founder of Philharmonic Orchestra of the Americas, on Ladies Who Launch.

PPPS. Check out Liz Earle's natural line of skincare.



"The Weekly Beet is simply exciting! Never before has Alternative Medicine been

researched and presented in such an 'upbeet' way."




- Dr. Andrew Weil

"The Weekly Beet is a great gift to the world of health and happiness. It is also a testimony to the power of one person to make a difference in the world. If you have a dream and a passion, now is the time to step forward and make your dreams come true!"

- Joshua Rosenthal, Founder of The Institute of Integrative Nutrition